Wholesale Caviar Huso Dauricus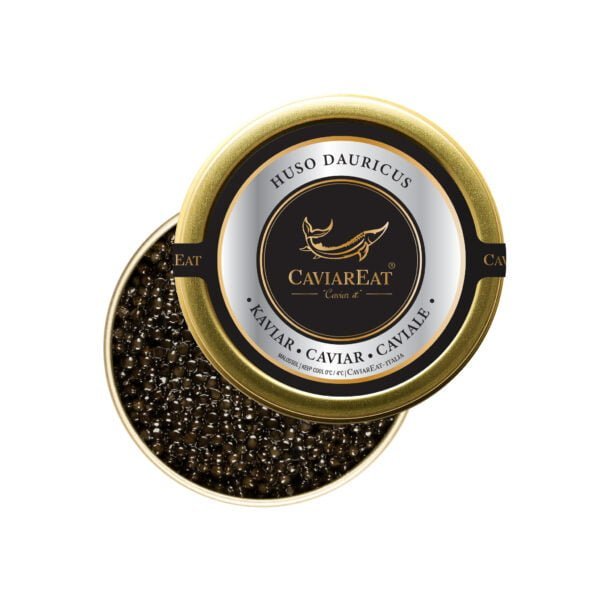 Caviar from a special hybrid of Kaluga sturgeon and Amur sturgeon (Huso Dauricus x Acipenser schrenkii, Aquafarming). Taken from at least 12 years of mature sturgeon. Eggs light-grained and firm with a grain size of about 3,0 to 3,3 mm even larger, the color varies from gold, gray, brown, gray-black, grayish brown to golden brown. Distinguished by an incredibly delicate, buttery aroma, with a long aftertaste, underlined by the mild and gentle Malossol salting method. For many connoisseurs the best caviar in the world at present.
Product Price
€45,90

Click to add this item to cart.
Product Description
Expiration date: 6 months.
Product Features
| | |
| --- | --- |
| Brand | CaviarEat |
| EAN | 0805698515788 |
| HS Code | 16043100 |
| Minimum order quantity | 12 |