TrufflEAT® Experience on a luxury cruise ship
Cruises are among the fastest growing sectors of the global travel industry. Over the past decade, cruise revenues have reached US$37 billion, marking the most successful and perhaps most transformative period in the industry's history (CLIA 2019).
This restaurant and boutique concept will be present on a group of cruise ships where you can purchase TrufflEAT© products and, at the same time, enjoy our freshly cooked truffle menu on deck, whether for a snack or a full dining experience.
Fresh white truffle risotto on the cruise deck with Prosecco?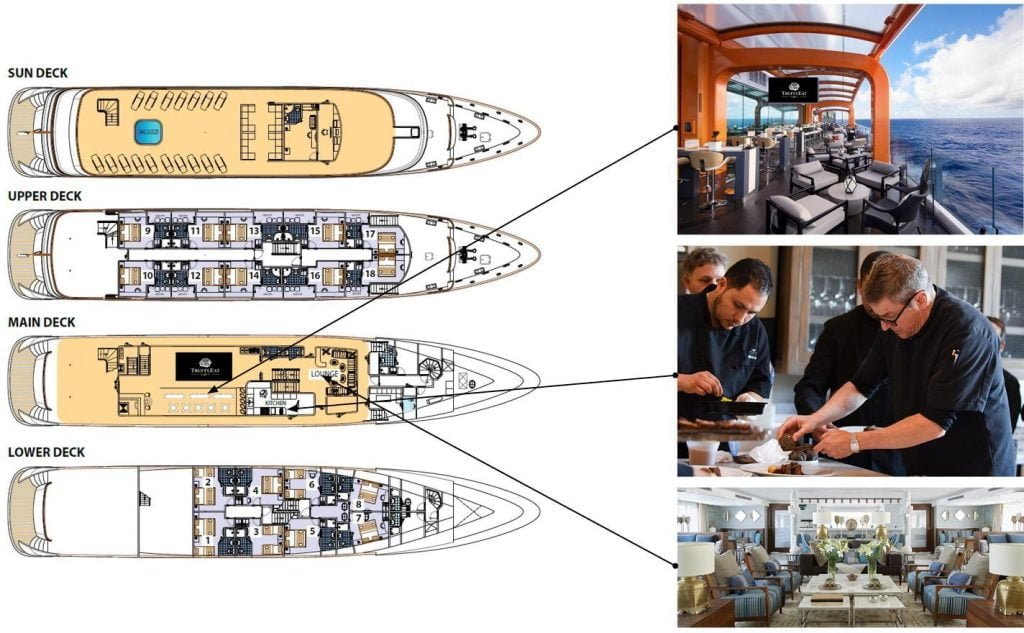 Cruise ship rendering & concept
This dine-in concept store will be present within a cruise ship group where you can enjoy your shopping for truffle products and in the same time try our freshly cooked truffle menu on deck, wether for a snack or a whole dining experience.